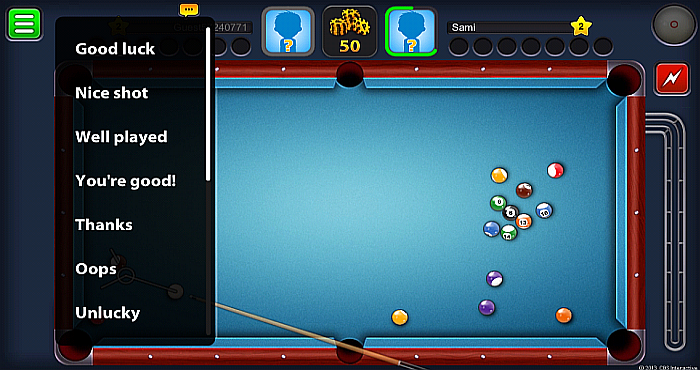 8-Ball Pool comes in an included game pack, which comes with fourteen games, called GamePigeon. At this point, it is currently one of the hottest and most downloaded game packs that are exclusive to the iOS 10 and iMessage App Store. Since these apps do not install as the more standard apps do, we will work through the process together.
First, open the thread in iMessage, tapping the ">" icon by the keyboard, which will then unfold a menu. In the bottom left is an icon that resembles a group of four dots, better known as the App Drawer. Go ahead and tap that icon. This will list all of the iMessage apps on the device, but for this guide, hit the "+" sign labeled "Store". When the store opens, tap the magnifying glass that allows you to search, and type in GamePigeon. Since the download is free, all you need to do is tap "Get" and it will be added.
To play the game, repeat the steps that brought you to your App Drawer. Select the GamePigeon option, from which you can select 8-Ball. At that point, you will be given a message with a triangle play button that you can tap to start making moves. At the end of every turn, tap the V-shaped button, which is on the right at the top, in order to shrink the playing screen.
You can send it in the same way that you would send a regular text message, to whichever friend you would like to play the game with. Your friend, who will receive the message, open and play their turn on their end, will send the game back to you. This will continue until the entire match has ended.
Some game tips that may help:
An indicator will let you know whether you are playing striped balls or solid balls.
If the game play carries on over an extended period, you could possibly forget which side you are on. Concerning this, make sure to make a note of some kind to remind you.
Do not think that the most powerful shot will win the game. Sometimes you might need to fill the power meter when pulling back, yet other times the lighter shots may actually stand a better chance of getting in.
Like a game of real pool, hitting the white ball, or cue ball, into a pocket will get you penalized.
Practice makes perfect.